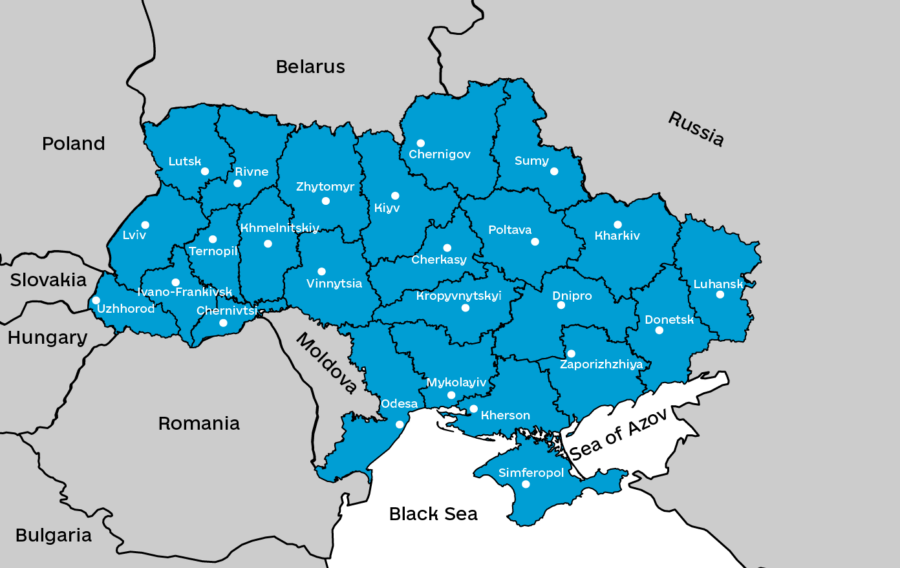 About Ukraine
Ukraine is a largest country in the Eastern Europe with extensive borders to Russia, Belarus, Poland, Slovakia, Hungary, Romania and Moldovia as well as sea coasts with the Black Sea and the Sea of Azov. Each region is geographically very different including highlands and lowlands. The economics of Ukraine depend on lithium, natural gas, timber and a very large area of arable land.
In 2014, Russia invaded Ukraine but the bombardment was short-lived.  On 24th February 2022, Russia invaded again.  On this occasion, the invasion has affected huge areas of Ukraine.  Thousands have died and equally thousands have suffered hand trauma.  This is very common in a situation of war.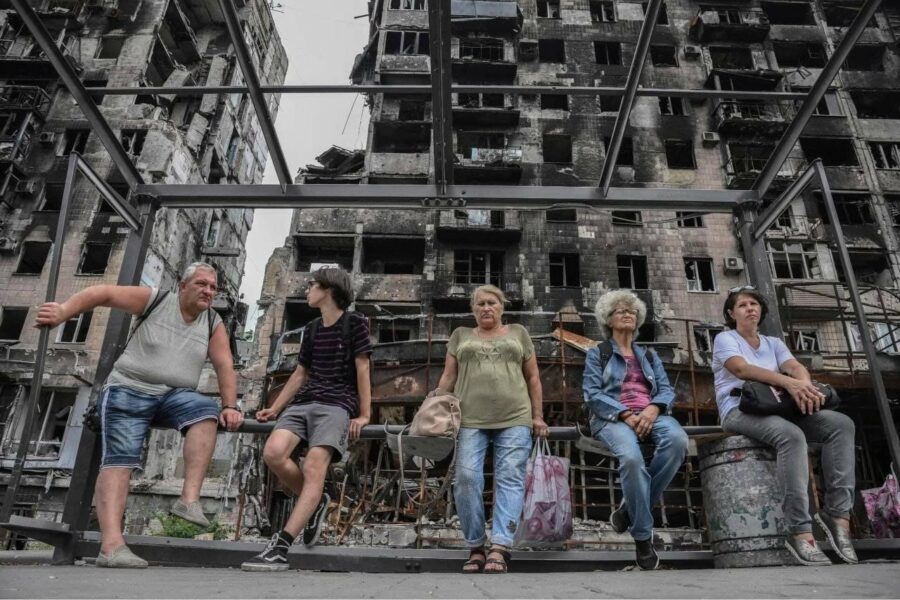 Mariupol
This photograph sums up the destruction in the Eastern city of Mariupol, Anna's home city.  This bus stop is on the main high street.  Over 95% buildings have been destroyed.  The official number of people in Mariupol killed in this war is now 87,000 (August 2022).
Facts about the invasion of Ukraine 2022
Ukraine is the second largest country in Europe (just after Russia) and has a population of about 43 million.
According to the UN, 15.7 million people in Ukraine need humanitarian aid and protection, there are 7 million refugees outside Ukraine and another 7 million estimated to be displaced internally. This is the largest refugee crisis in Europe since WWII.
13,718 civilian casualties were reported between 24th February and 28th August 2022 (OHCHR).
More than 980 children have been killed or injured since the beginning of the conflict.
As of May 2022, 1,635 schools and universities have been damaged and 126 have been destroyed.